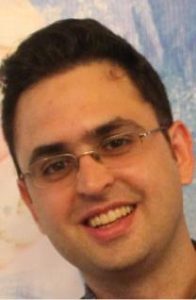 Fellow (August 2011 – August 2013) and visiting scientist (summer 2015 and summer 2018) and at the Neurosurgical Simulation Research and Training Centre, Montreal Neurological Institute and Hospital.
PhD
Dr. Azarnoush received his PhD in engineering from McGill University. During his PhD studies he worked with the National Research Council Canada (NRC). He continued collaborating with NRC as a fellow at the Neurosurgical Simulation Centre, Montreal Neurological Institute.
During his fellowship, he worked on the novel concept of surgical skill assessment using NeuroTouch, designing simulation scenarios and novel performance metrics. This work laid the foundation for execution of several projects and a sequence of trials that have been reported in various articles.