Surgical Errors
Surgical errors occur during operation. The following video demonstrates an error due to mishandling of the tool during tumor resection which leads to damage to the normal brain and bleeding: youtube.com/watch?v=S5p1Y72E_fQ
---
Project I: Validation of NeuroTouch
We designed a trial to assess the performance of different groups in removing virtual tumors. Participants in this trial are staff neurosurgeons, fellows, residents, medical students, and graduate students. So far more than 100 individuals have participated.
The following video shows one of our residents going through different scenarios in the trial: youtube.com/watch?v=AIyQbq9U1tE
---
Project II: Assessment of mechanical properties of tumors
In this project, we measure the mechanical properties of various tumors that are harvested from patients. This allows for appropriate modeling of the tumors for simulation.
---
Project III: Physiological Stress During Simulated Operative Procedures
The purpose of these studies is to explore the physiological and neurological patterns of activity in individuals during a virtual reality (VR) simulated surgical task and to compare physiological and neurological patterns with surgical task performance.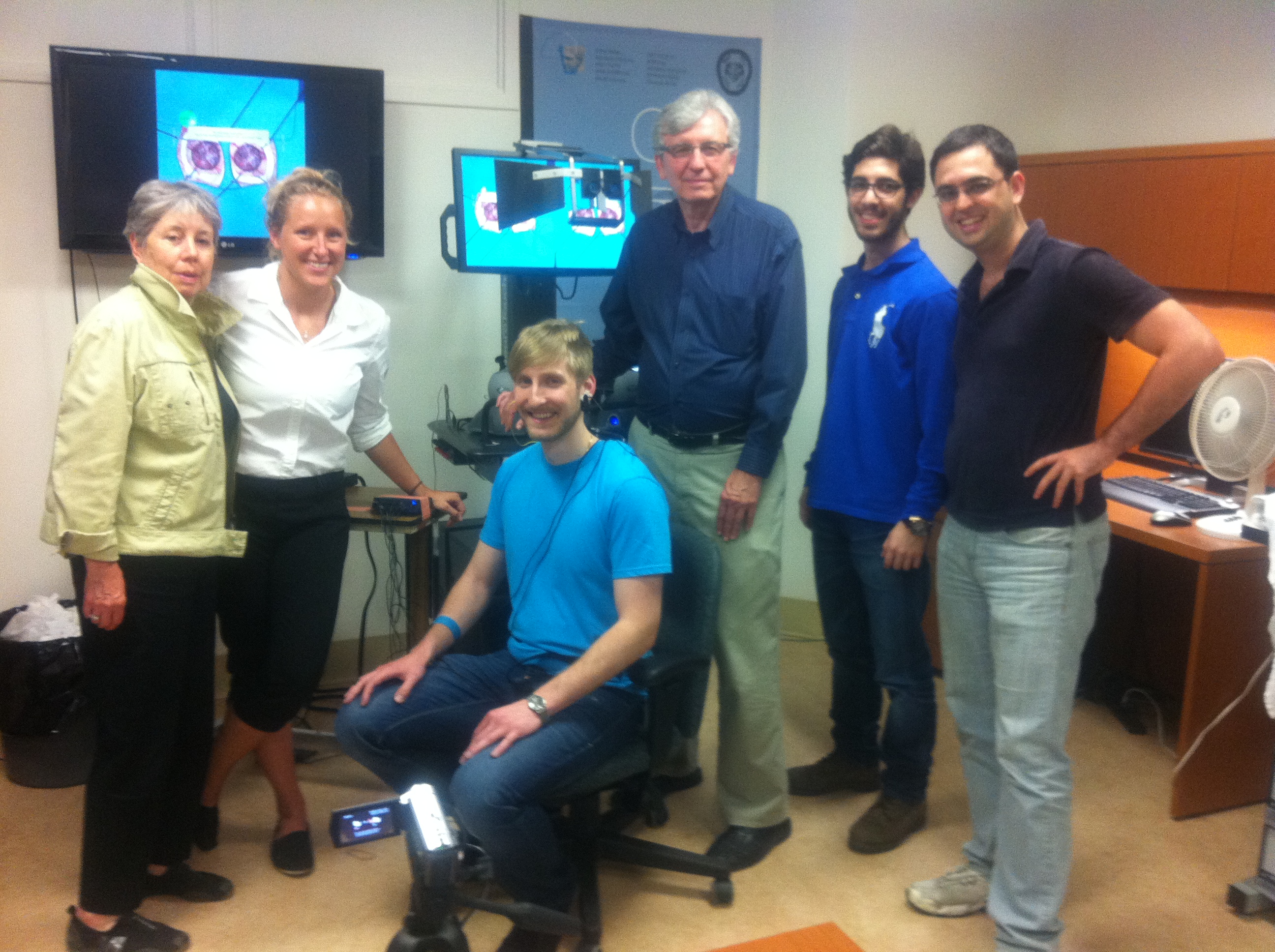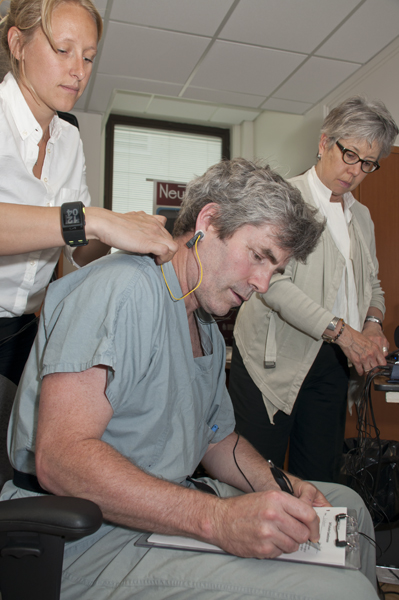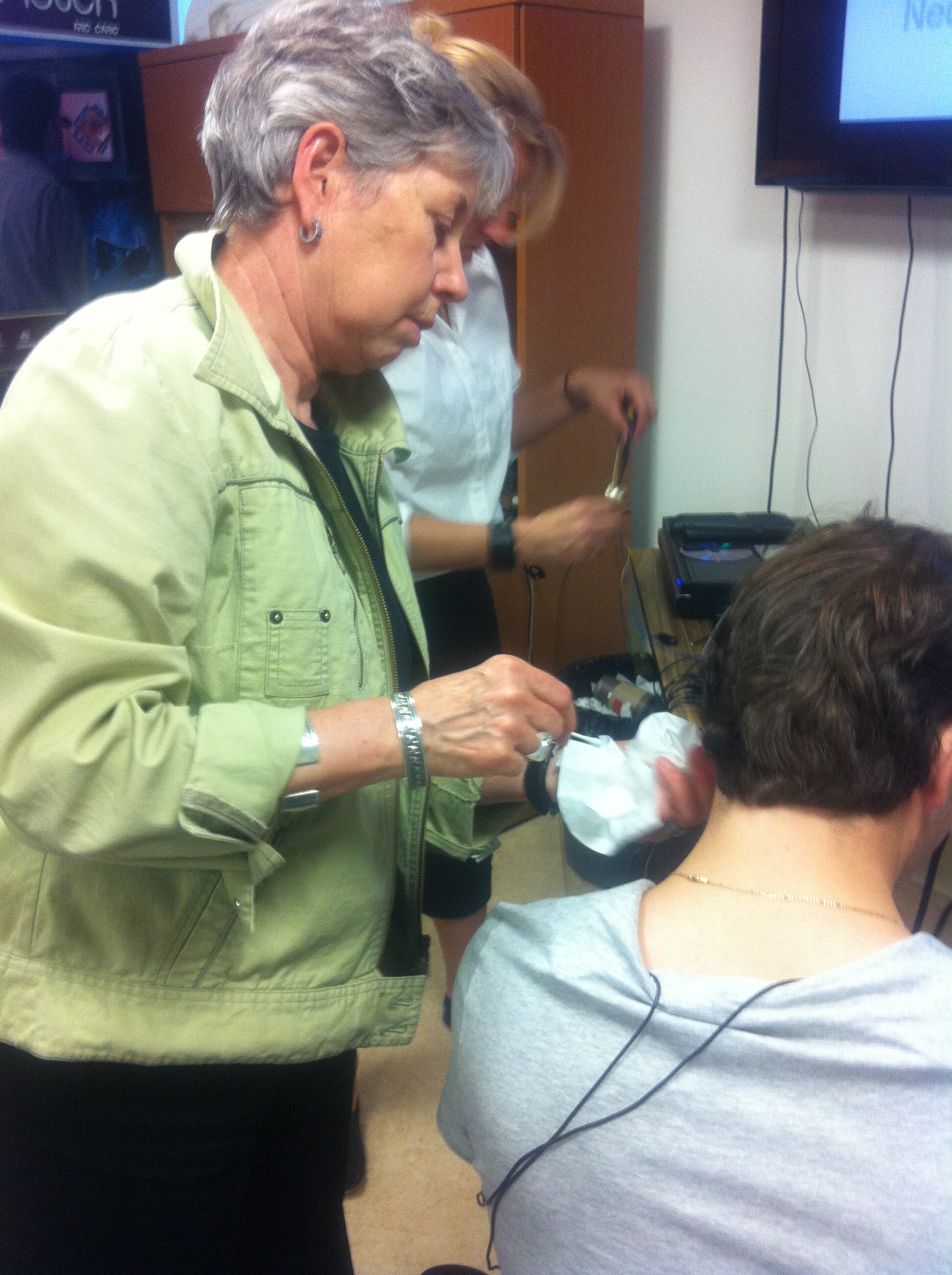 ---
Project IV:
Assessing Bimanual Performance Using NeuroTouch

.
---
Project V: Development of Advanced Simulation Scenarios for Neurosurgical Operative Procedures.
This project is spearheaded by Dr. Abdulraham Sabbagh with the help of the engneers at the National Research Council.
---
Project VI: Subpial Resection Project.
This project aims to assess the bimanual psychomanual performance during subpial resection.
---
Project VII: Bimanual Psychomotor Performance in Neurosurgical Resident Applicants Assessed Using NeuroTouch, a Virtual Reality Simulator
This project is under the direction of Dr. Alex Winkler-Schwartz and is focused on assessing the bimanual psychomotor performance of medical students applying to the McGill Neurosurgical Program.
---
Project VIII: Ergonomics of Hand Position and Surgical Applied Force During Simulated Tumor Removal
---
Project IX: Development and Assessment of Virtual Reality Spine Scenario