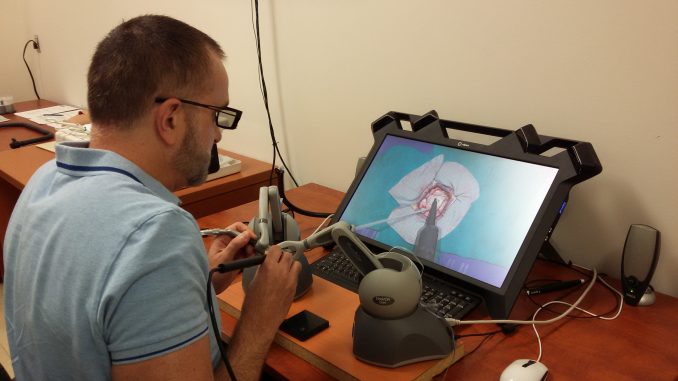 July 14th 2017
NeuroSim hosts National Film Board Director General of Creativity and Innovation, René Bourdages, and Hughes Sweeney, an interactive web documentary producer.
The National Film Board of Canada continues its reputation of constantly pushing the limits of innovation in film, especially with their interest in integrating virtual reality into the movie experience.
Virtual reality can help us make breakthroughs in understanding the brain. This organ has remained a consistent mystery that has stumped humanity, from all ages and all disciplines.
The National Film Board aims to find an artistic approach to exploring the brain using virtual reality. NeuroSim is proud to make its contributions using the world most advanced neurosurgical simulator, NeuroVR.