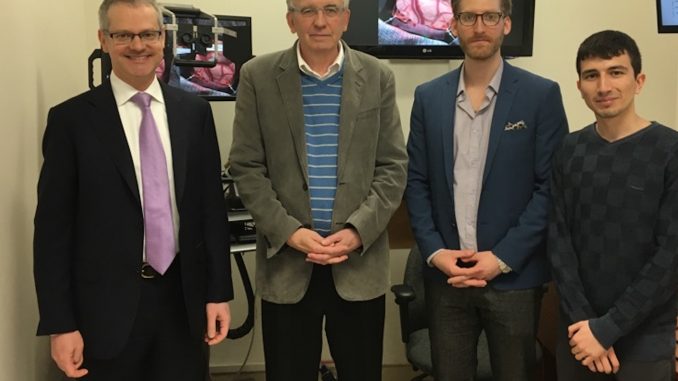 April 9th, 2018
The NeuroSim Centre is set to meet with Dr. Robert Amyot (President, CAE Healthcare), Emmanuel Daigneault (Director Strategic QEM Relationships, CAE) and Sylvain Beaudry (Head of Product Development, CAE) from CAE on April 9th, 2018.
The goals of the meeting:
Outline how virtual reality simulation can be sued in surgical assessment and training by demonstrating the scenarios, metrics, validation, and proficiency-based benchmarks of the NeuroVR Simulation platform.
Outline a predictive validation trial utilizing NeuroVR.
From Data to implementation: Providing hands-on experience with the NeuroVR Stimulation Platform Instructor.
For a full agenda and list of all attendees please see the links below: