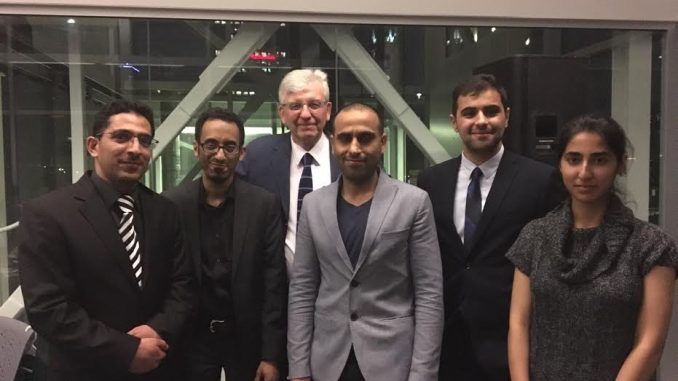 June 11th, 2017
This year's annual Fellows' Day was held on June 9th, 2017 at the Grandpre Communications' Centre at McGill with great success.
The day consisted of thesis presentations given by graduate students in neurosurgery about spine, movement disorders, clinical applications, oncology and simulation.
Congratulations to graduate students Robin Sawaya and Ghusn Alsidieri on their presentations relating to their work at NeuroSim!
| | |
| --- | --- |
| From left: Dr. Ghusn Alsiediri, Dr. Khalid Bajunaid, Dr. Rolando Del Maestro, Dr. Fahad Alotaibi, Robin Sawaya, Mina Khan | Dr. Del Maestro and his wife, Pam, with Dr. Brian Toyota |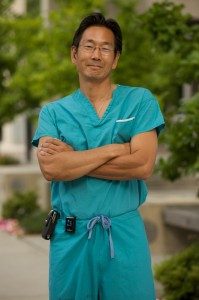 Presentations were followed by a keynote speech from this year's Feindel Lecturer, Dr. Brian Toyota, about technical innovations in glioma surgery. Dr. Toyota is the Head of the Division of Neurosurgery at the University of British Columbia and is the first and only neurosurgeon in Canada to employ robotic laser surgery for the removal of brain.tumours that
are traditionally inoperable. You can read more about Dr. Toyota here.